Online marketing is growing in tremendous rate and if you are a SME, who do not want to spend a huge amount of money and time on other marketing sources then video campaigns are the most cost effective method to communicate your brand.
Due to an increase in online advertising & consumer engagement all video marketing campaigns has the potential to go viral. The power of video marketing is predicted to rise throughout 2020 as more people are communicating online for streaming & social media. It is important for SME to be informed of these savvy developments in order to stay ahead with the competitive edge.
 Video Marketing can be used in various products and choosing the right style of video can target the right audience at right time.
 Here are some of the types of video tools which can be used in the campaigns.
Action videos– Usual TVC advertisements involving models and productions house. This type of campaign is costly but provides a great brand equity.
Animation videos – This types of campaign is modern and effective because the illustration can be used globally and no need for using properties and model to regional centric.
Motion graphics videos – These are cost effective from animation because uses tests abd shapes to communicate the theme story.
Motion GIF– Most effective for social campaign.
Screencast videos – Often used for tutorial and explainer videos.
Typography videos– Using just the text with in and around animations to communicate the story of the campaign.
Live streaming– To make your followers with intimate experience, this would be best option to choose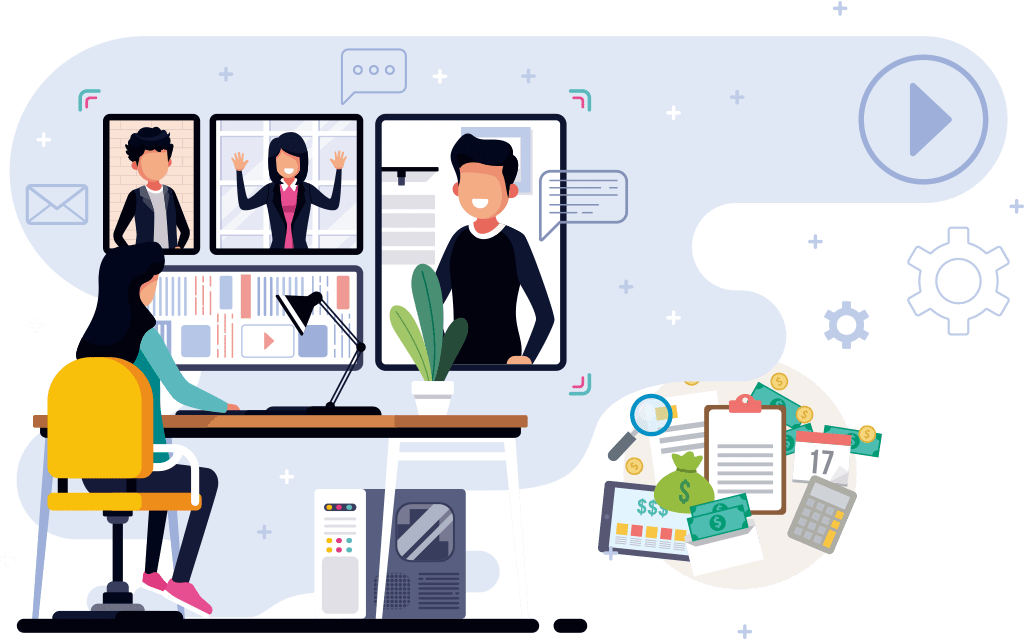 Illustrations can be extremely powerful ways of presenting or explaining information
Many of our clients had come to us because they were searching for something "unique", something that will make viewers or target audience to speak about. They want to believe that their campaign is as effective as the value used for production .
 Tips and Tricks for a successful video campaign
  

Plan different versions of your video ads and A/B test them in order to obtain the best performance possible

  

Think about formats that can be adapted globally: It allows them to optimize engagement whilst limiting costs.

  

Monitor and analyse the impact of their video ads using various tools

  

Test whether your main objective of your campaigns is explained well

  

Crisp and Clear Product explainer video is necessary.

  

Create a story to capture the target's attention and to refine the universe of your brand!

 
Later look at the below points to introspect on your campaign:
  

Did they utilize a unique brand communication approach?

  

Was the campaign creatives reached the Target Group effectively ?

  

Have the communication on brands meet their objective in the campaign ?

  

Have the campaign created any benchmark earlier to analyse the performance ?
Human attention spans are less than that of gold fish today and getting shorter. Video marketing helps deliver messages more effectively in a shorter amount of time while also striking an emotional chord through visual and auditory storytelling elements not present in text. In present competitive online world, businesses must do everything they can to stay ahead. By embracing online video in your marketing campaigns and by strategising it, you can boost your brand awareness at a tremendous rate.
Finally, the principle of video campaigns are used when you give lots of information in the form of video which is easier to consume but harder to make. Our preference for visuals makes video campaigns the most powerful communication for the targeted audience. The important part is to understand what your visitors or targeted audience would like to see and deliver that in the short and simplest way possible. Make sure the length is sufficient and colour theme goes with brand guidelines.
HARNESS THE POWER OF VIDEO CAMPAIGNS NOW